Diesel Brothers Truck Building Simulator New Simulator
Introduction
Diesel Brothers where you not only fix cars but also mold them into awe-inspiring mechanical masterpieces. Diesel Brothers Truck Building Simulator brings this fantasy to life. Developed for car enthusiasts and creative minds, this game lets you explore the art of automotive transformation like never before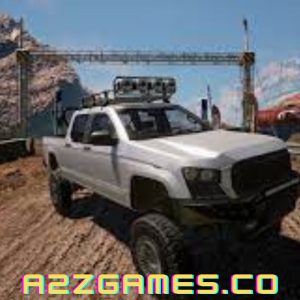 The game's premise is simple yet captivating. You start with a neglected 4-wheeler, a mere shadow of its former glory. Your task? To restore, modify, and enhance it into a powerful diesel-driven beast. This journey takes you through the intricacies of car mechanics, offering a realistic experience of reviving a vehicle from scratch.
Tuning is at the heart of this simulator. You'll delve into the nitty-gritty of engines, exhausts, suspensions, and more. The choices you make directly impact the vehicle's performance and appearance. Do you want a sleek street racer or a rugged off-road dominator? The power to decide lies in your hands.
Spray, Paint, and Showcase: Unleash Your Artistic Streak
The true artist leaves a piece of themselves in their creation. In the Diesel Brothers Truck Building Simulator, you have a virtual spray gun that serves as your brush. Paint your truck with precision, let your imagination run wild, and create a visual masterpiece that reflects your unique style. The more meticulous you are, the more stunning your final creation will be.
In this age of connectivity, sharing achievements is a must. Once your truck is transformed into a work of art, you can capture its beauty and share it on social media platforms. Let the world marvel at your creation, and receive accolades from fellow gamers and car enthusiasts alike.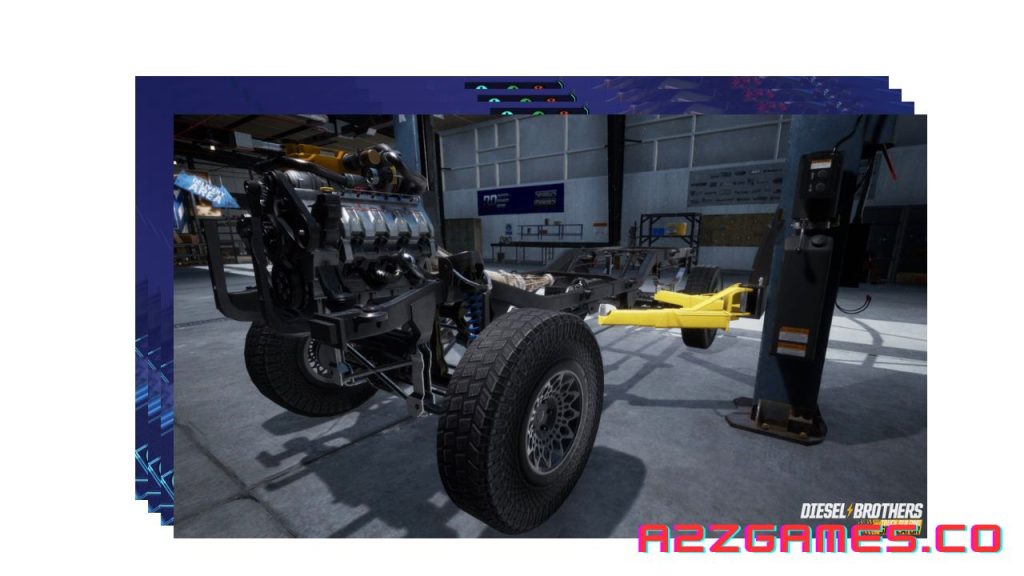 System Requirements:
Operating System: Windows 7 (64-bit) or newer (Mac OS is not supported).
Memory: 8 GB RAM.
Graphics: NVidia GeForce GTX 760 with 4GB VRAM.
DirectX: Version 11.
Network: Broadband Internet connection.
Storage: 22 GB available space.
Sound Card: DirectX compatible.
How to Install?
Access the Official Website: Visit the official website of Diesel Brothers Truck Building Simulator or the platform where you purchased the game.
Select the Game: Navigate to the game's page and select the "Download" or "Install" option. This will initiate the download process.
Choose Installation Location: You'll be prompted to choose a location to save the downloaded files. Select a location with sufficient disk space and click "OK" or "Save."
Wait for Installation: The installer will copy the necessary files and components to your chosen installation directory. 
Desktop Shortcut: Once the installation is complete, a shortcut icon might be created on your desktop. Double-click on it to launch the game.
Start Menu: You can also find the game in your PC's Start Menu. Navigate to the game's folder and click on its icon to start.
Game Platform: If you downloaded the game from a platform like Steam, open the platform's application and find the game in your library. Click "Play" to start the game.
Password: a2zgames.co
Click Here